In this this article, we will address an important question that modern-day marketers are faced with, "Should Modern Marketers learn Coding?"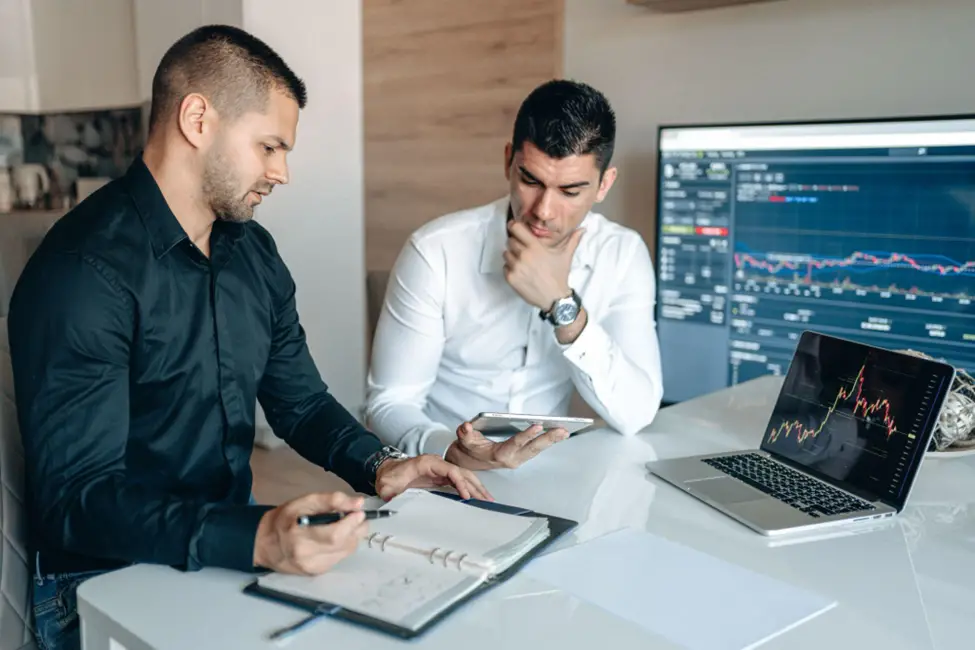 Marketing is key factor in determining a business's success. But as you may already know, the market conditions and requirements are constantly changing, so you will have to step up your game to stay ahead of the competition. As we enter the world of digital technology, the need for new marketing strategies arises.
Modern Marketers will have to keep up with the current market conditions that revolve around digitalization and social media, as that is where the largest audiences and customer bases can be found.
To take full advantage of internet, modern marketers will need additional skills to market products or services efficiently. One of these skills is Coding and Web development. Throughout this Article we will give you several reasons why these skills are important, and why modern marketers need them to master them.
---
What is Coding and Web Development?
Coding is a means of writing commands and instructions in a language that a computer understands. Coders uses programming languages such as Java, Python, PHP, and more to create software and web applications.
Meanwhile, Web development is the process of building websites (in simple terms). And when creating web applications (websites), you will need to use coding to design the structure of your entire workflow. For example, Java has frameworks for modern web and app development that can be used to simplify the process of creating websites, so you don't have to create everything from scratch.
---
Should Master Marketing Professionals Them?
While it may seem odd to think about the relevance of coding and web development to the marketing topic, you must consider that the world is changing—many industries now rely on the latest technology, such as automated software and the concept of remote workers as they embrace digital transformation. They offer a more innovative way to keep up with the ever-changing customer needs. To give you more reasons why modern marketers should learn them, here are some advantages they offer:
---
1. You will be able to build better websites.
One of the key factors for excellent customer engagement and traffic is if you have a fantastic website that's easy to navigate. When you know coding and web development, you will be able to design your web applications in a way that will attract your customers to visit and stay on them for hours. You can add elements to make them more captivating and remove the unnecessary features that make them boring.
When discussing better websites, your focus is not only on the layout and design alone but also on quality and security. As a marketer managing websites, you will need to handle a large quantity of data, including your customers' personal information and many more.
Understanding how data security works, will help you keep the data safe from malicious hands. Remember, coding is not just about creating the GUI, it's also about data security, user experience and data management (which are skills that marketers should know)
---
2. You will have higher SEO rankings.
You should know that the SEO, or Search Engine Optimization, is a crucial part for any business. Your SEO ranking determines your website's visibility, which means that if you have a higher SEO ranking, the greater the possibility of your target customers seeing the products and services you market. On the other hand, a low SEO ranking means less customer engagement and traffic.
You must consider, though, that Google based the SEO rankings on the speed and functionality of a website. So, when your website has been written with good and SEO-friendly code, you can expect a better SEO ranking. Your knowledge of coding and web development will give you an edge to improve the SEO ranking of the web application you create.
You can't expect to understand how to improve Website performance, when you don't even know how the underlying code works, right?
---
3. You can stay relevant to the current trends.
As you may already know, the trends are always changing, even in a short period of time. Nearly every day, new technological features and tools are being developed to cater to them. And having advanced coding and web development knowledge will give you the advantage of keeping up with current trends.
The world is relying more and more on coding and programming, especially as it becomes more and more accessible for the average person. In a few years time, having basic coding will actually become the norm.
---
4. You will be able to measure the efficiency of your Marketing campaigns.
Efficiently measuring a new campaign's success is essential to tracking progress. And using analytics software is the simplest way to accomplish this. The said software allows you to monitor the results of your efforts and determine what is effective and what is not.
By mastering coding and web development, you can build custom reports and dashboards that will enable you to keep an eye on every facet of your company. From there, you will be able to discover ways to enhance your marketing tactics and boost your ROI.
This also relates to Data Science, which is all about handling data and visualizing it to notice correlations and trends amongst various factors. Such a skill is essential for a Marketer to better understand his audience, and how to attract them.
---
5. You will have a competitive advantage in your career.
Lastly, and the most important one, by mastering coding and development, you are also expanding the opportunities for your career growth. Since marketing has shifted to digital platforms, the need for marketing professionals with coding knowledge is growing more than traditional advertisers. And if you push your limits and master coding and web development, you'll have a more competitive edge than marketers with basic coding knowledge.
---
The Bottom Line
To succeed in digital marketing, modern marketers may need to learn additional skills to improve their strategies—talking about coding and web development here. By mastering them, marketing professionals will indeed have an advantage in boosting their marketing efforts to meet the changing needs of their customers. With all the benefits discussed in the article, we leave you with your decision whether to expand your skills to keep up with the technological advancement in marketing.